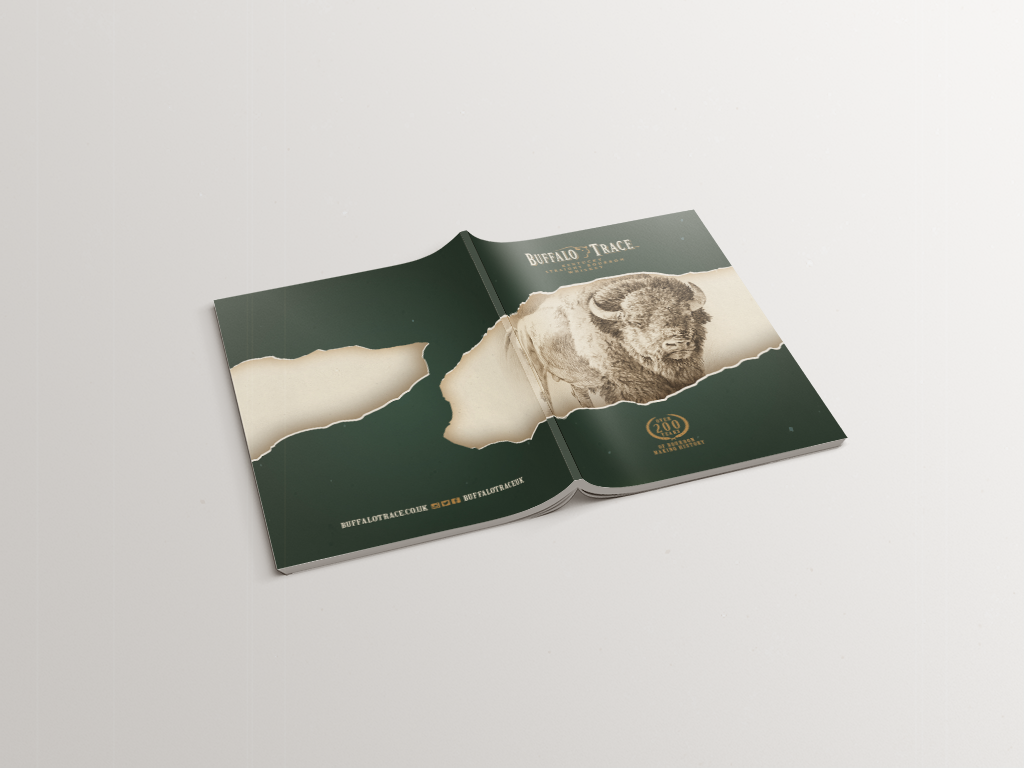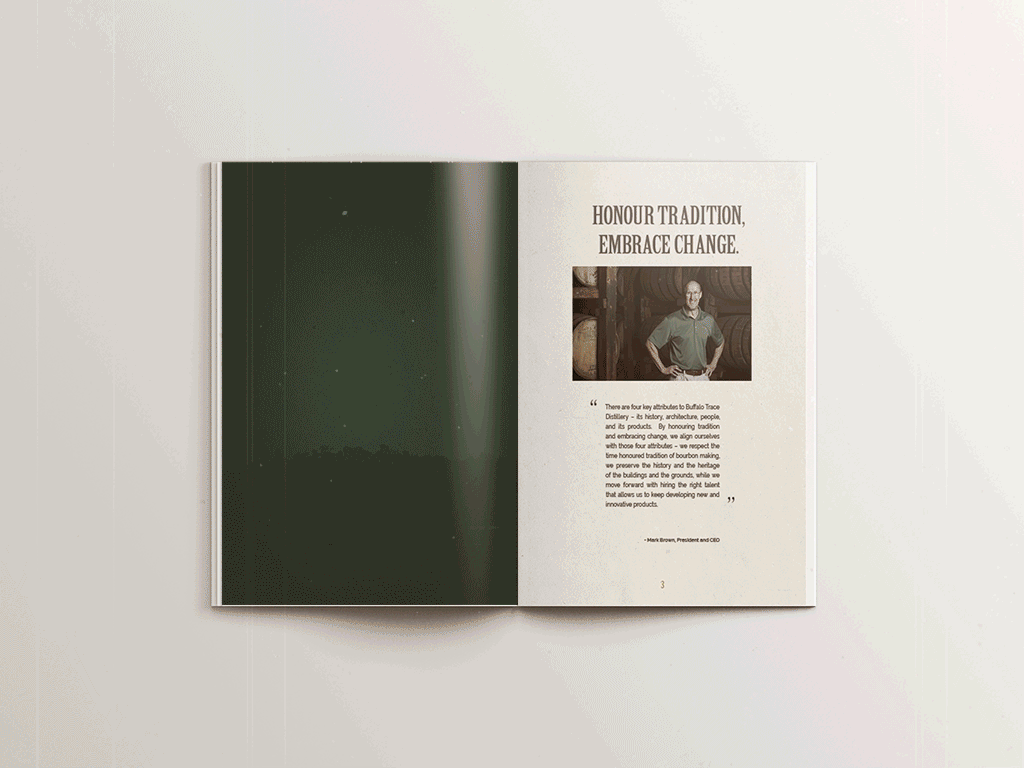 I was briefed to design an editorial piece, the first time in at least four years, that showcases the rich history of Buffalo Trace, as well an information tool for the whiskeys available in the UK market.
With such a long history, full of Legendary Figures, we had internal copy issues of how to condense this booklet into something considered light reading but without missing any key information or history. Working with the brand manager, we decided that this was the right amount of pages to keep the flow and 
maintain interest.
When designing the Buffalo Trace booklet, I considered the company's 200-year impact on the bourbon landscape by narrating their long history and values at the beginning of the book. Following with some of the most important elements of whiskey production, keeping in mind our consumers who are new to whiskey as the whiskey enthusiasts. The Birch font, which is part of the brand, was incorporated into the book headings and details. Paired with Raleway, an elegant sans serif typeface that balances the layout with direct and clean arrangements.